Dive Trips in Cozumel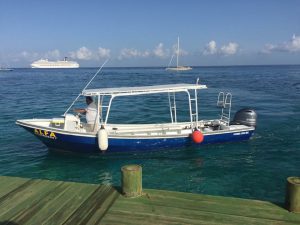 Divers worldwide have discovered Cozumel's most valuable treasure… its coral reefs! Cozumel is constantly bathed by the flow of the Yucatan current, which produces crystal blue water and visibility often exceeding 100 feet! With over 30 dive sites, the underwater landscape includes majestic walls, huge pinnacles, swim-thrus, and cathedrals overgrown with coral, sponges and giant sea fans. We offer a wide variety of packages that will fit your needs. If you would like something more custom, please email us and we can plan your Cozumel Dive trip together. We want you to have the best, most memorable Cozumel Dive experience while you are with us!
Discover Scuba Diving
Have you ever wondered what it's like to breathe underwater? If you want to find out but aren't quite ready to take the plunge into a certification course, Discover Scuba Diving will let you try scuba to see if you like it.
Prerequisites: Be 10 years or older. No previous diving experience required.
Fun Dives for Certified Divers
---