A Few of the Top Reasons to Dive in Cozumel
Are you searching for reasons on why you should Dive in Cozumel? Being a historical island in Quintana Roo (a stunning Mexican state), Cozumel is visited by several thousands of divers every month. The crystal clear waters and shimmering shades of the Caribbean Sea are killer features of this island. When it comes to natural clarity and spotless environments, Cozumel tops the list for some of the best Dive sites in the world!
Here are some of the top reasons on why you should dive in Cozumel.
Reason #1 – Mesoamerican Reef
The scintillating island is known for its one-of-a-kind wildlife. As you swim through the waters of Cozumel, you will see a wonderful and breathe taking collection of native species. The Mesoamerican reef is found in abundance in Cozumel. This is the second biggest and most lively coral barriers in the world.
Reason #2 – Skilled Instructors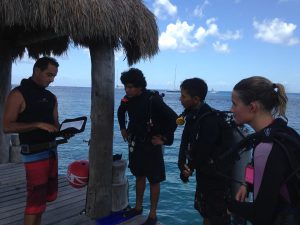 Cozumel comprises of many experienced instructors with several years of experience. As you walk through the island's colorful coastline, you will come across many diving courses. The diving tour w
ill give you an ultimate peace of mind! If required, you can opt for the Cozumel discover scuba courses too!
Reason #3 – Safety
Do you know that Cozumel is a safe and composed place for diving? When compared against
many other diving spots, Cozumel is a safe and mindful place to master the art of diving. Additionally, there are many certification programs in the island to train novice divers.
Reason #4 – Proficient Help & Equipment
To dive in Cozumel, you are not expected to be an expert. It is quite evident that an experienced diver will have the moment of his/her life in Cozumel. However, if you are a buddy diver, there is nothing to worry about. Every dive is supported with professional instructions and equipment.
Reason #5 – Diverse Wildlife
As mentioned previously, Cozumel is well known for its diverse wildlife. You will come across a wide collection of species. From balloon fishes to greet turtles to French angelfish to spotted eagle rays, the island's underwater world is truly colorful.
Reason #6 – Embrace Darkness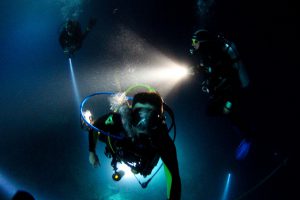 Cozumel will teach you how to embrace the darkness. As you adjust your sight and concentrate strongly,
you will realize that the water around you glows at night! This can be attributed to the presence of phosphorescence. These are planktons that cannot be seen during the day.
Reason #7 – Special Dives
Diving in Cozumel will remain incomplete without the special wall diving and deep diving waters. These waters are more than 40 meters deep. Cozumel has some of the world's highest walls for dramatic drops into the mighty blue sea.
So if you are wondering what is so great about Diving in Cozumel that is our list for some of the reasons that we believe Scuba Diving in Cozumel is one of the best Dive sites in the world!  So contact us today!
Some of the Best Reasons to Dive in Cozumel